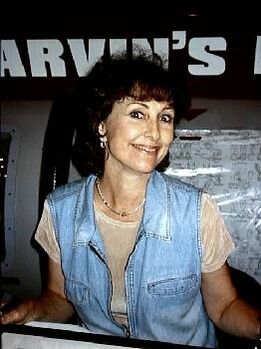 Tress MacNeille voiced Colleen in Road Rovers. She is also known for being as Lucille Ball in "Weird Al" Yankovic's music video for Ricky, a parody song of Mickey. She also perform the line "How ya doin' Bernie?" in Pretty Fly for a Rabbi, a parody of Pretty Fly for a White Guy in the album Running With Scissors. She voiced Kanga in Kingdom Hearts. She voiced the Wicked Witch of the West of the TV Series of the 1939 film, The Wizard of Oz. She voiced Callie Briggs in Swat Kats. Tress played other WB characters as well, like Babs Bunny in Tiny Toon Adventures and Dot Warner in Animaniacs.
Ad blocker interference detected!
Wikia is a free-to-use site that makes money from advertising. We have a modified experience for viewers using ad blockers

Wikia is not accessible if you've made further modifications. Remove the custom ad blocker rule(s) and the page will load as expected.